BARBARA LARKIN'S
THEATER WEBSITE
Click here to play background music



THEATER GROUPS
OPUS XXX
Fiddler On The Roof - 1974

I was the lead dancer as well as a villager.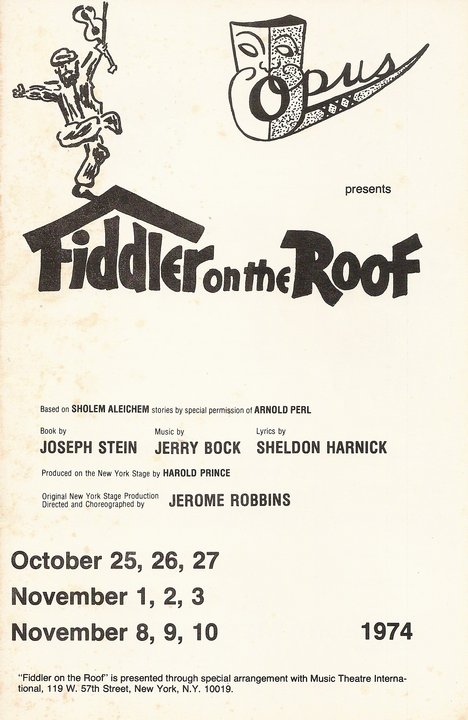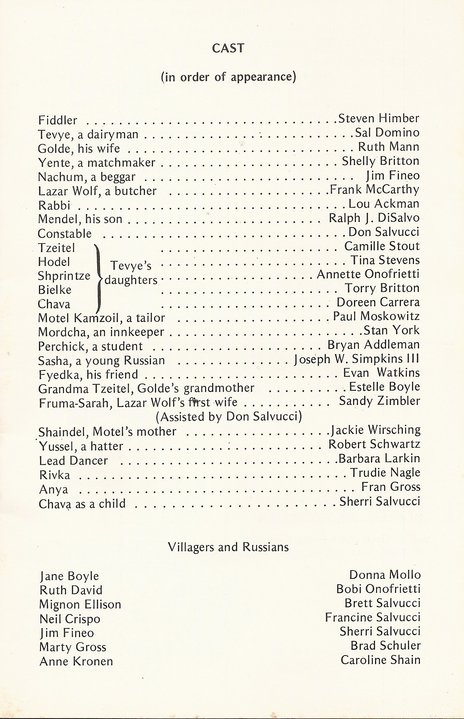 Our production of Fiddler was directed by Eugenia Gingold, Carole King's mother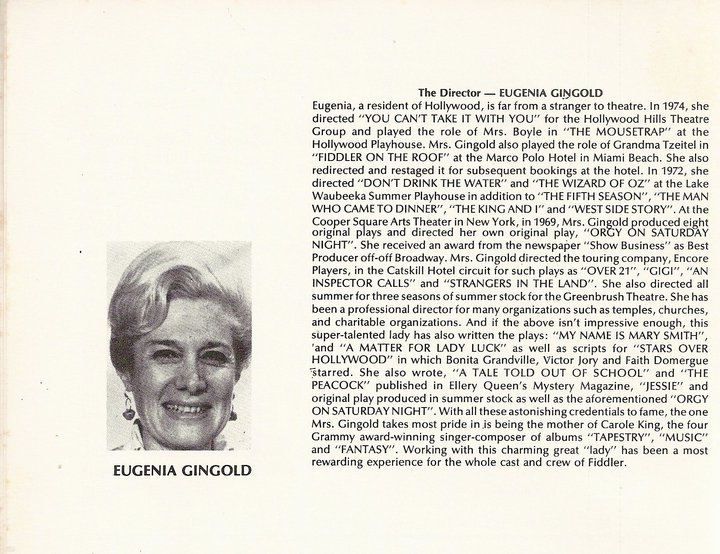 I was in several other plays with OPUS XXX, including Guys and Dolls, and Gypsy, where my daughter and I both were in the play. My daughter, Teri, played Louise as a little girl and I played Electra, one of the strippers, complete with Christmas lights hooked up to a battery, which lit up during the strippers' song, "You Gotta Have A Gimmick".





SUNRISE ARTS THEATER
Guys And Dolls - 1978

I played the role of Adelaide and received a
great review in the Sun Sentinal Newspaper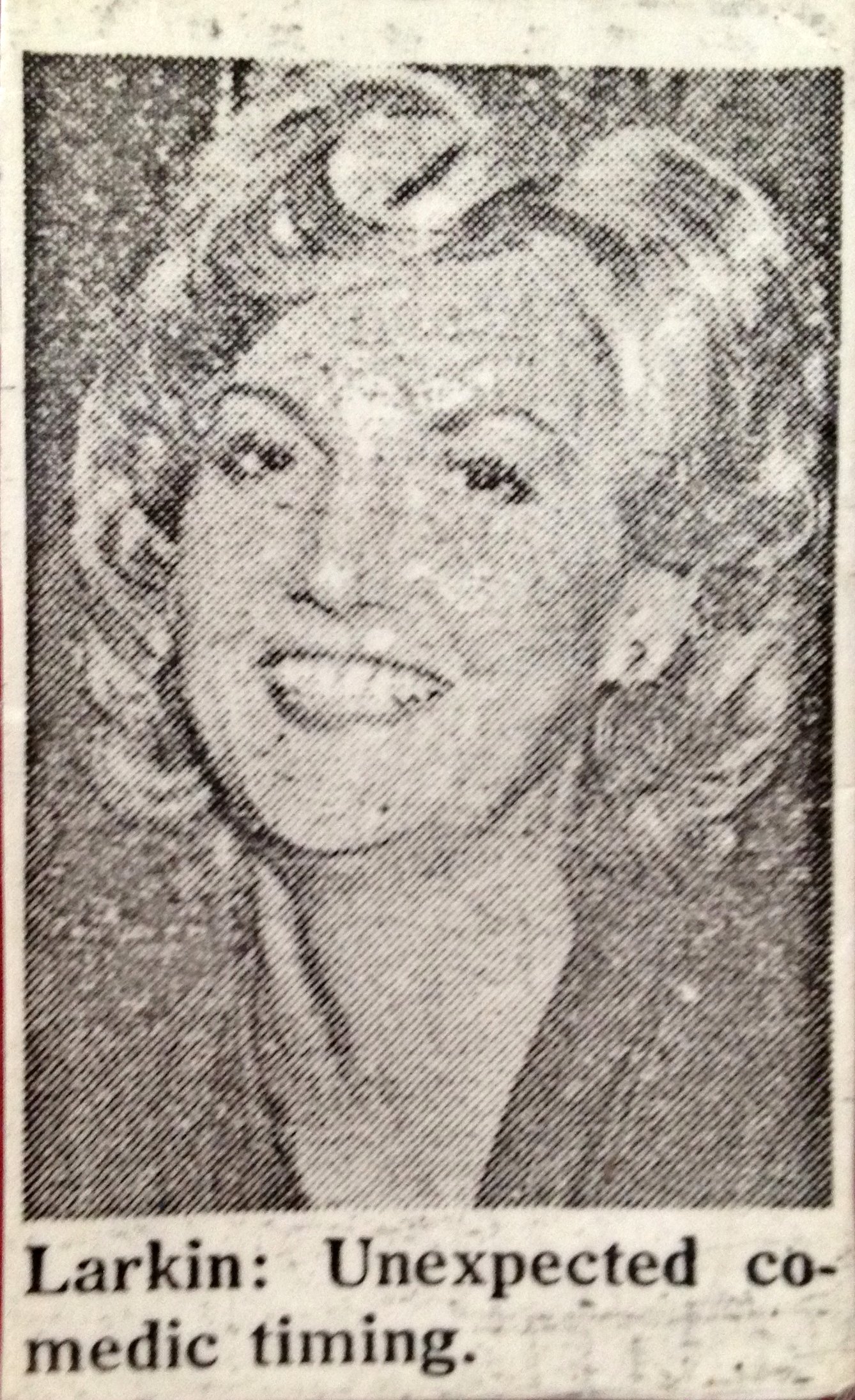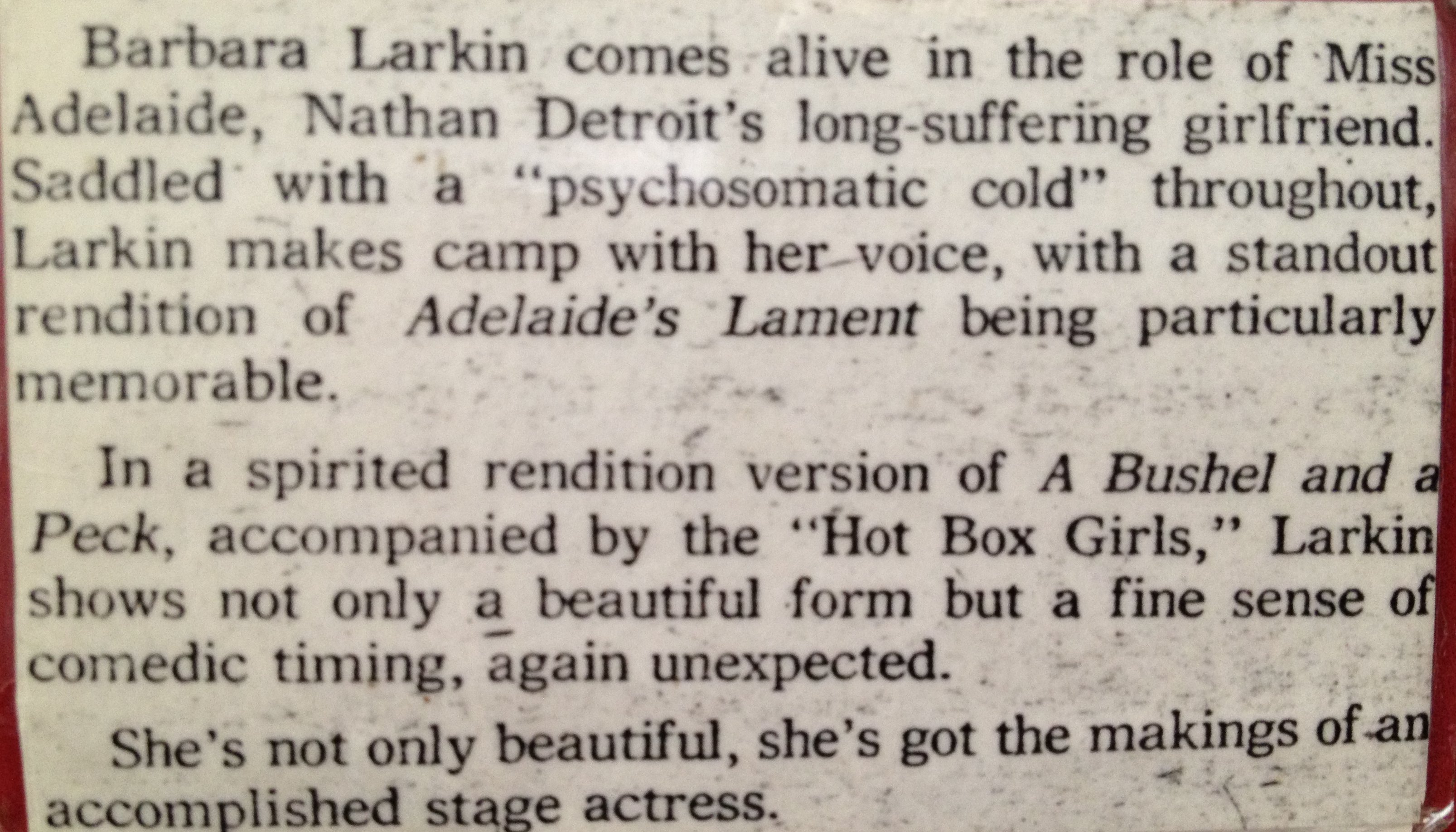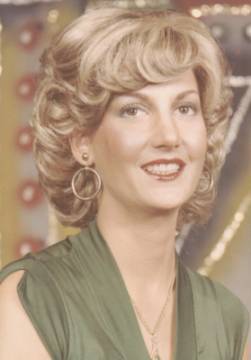 Our production of Guys and Dolls was directed by Paul Barnard



With Sunrise Arts Theater, I was also in A Streetcar Named Desire, Goodbye Charlie, where I played the role of Rusty, a play in which both my daughter and I were part of a disfunctional family, another play whose name escapes me, Play It Again, Sam, where I played the ex-wife, The Women, where I played the role of Crystal, and Picnic, where I played Madge Owens, the role made popular by Kim Novak.





THE TOWNSHIP THEATER GROUP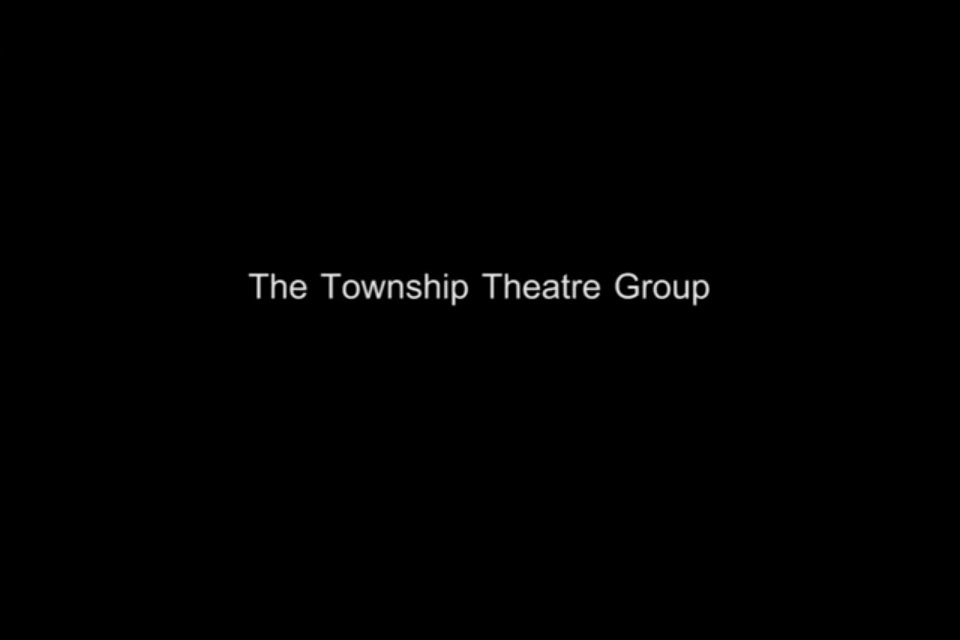 HATS ON, HATS OFF - March 8, 2012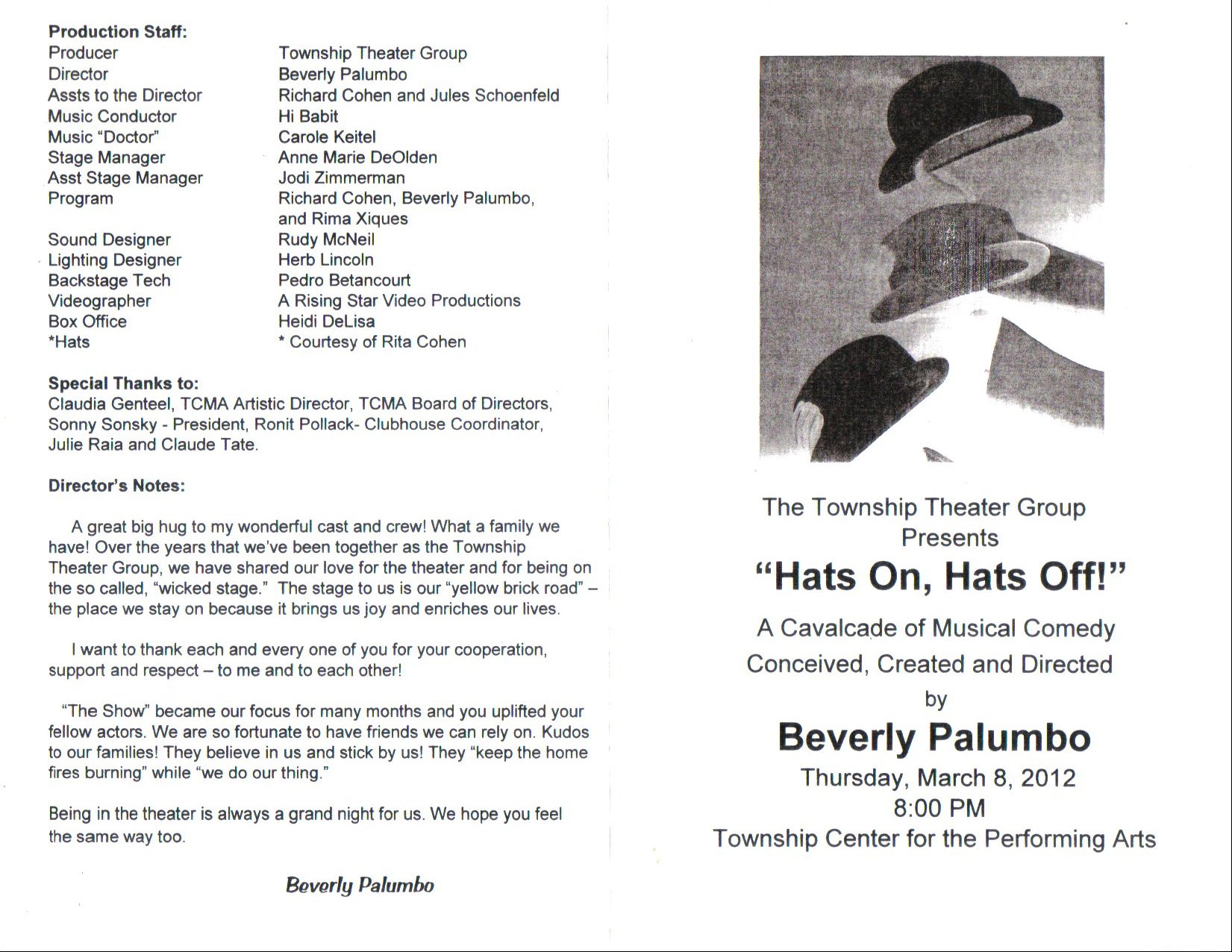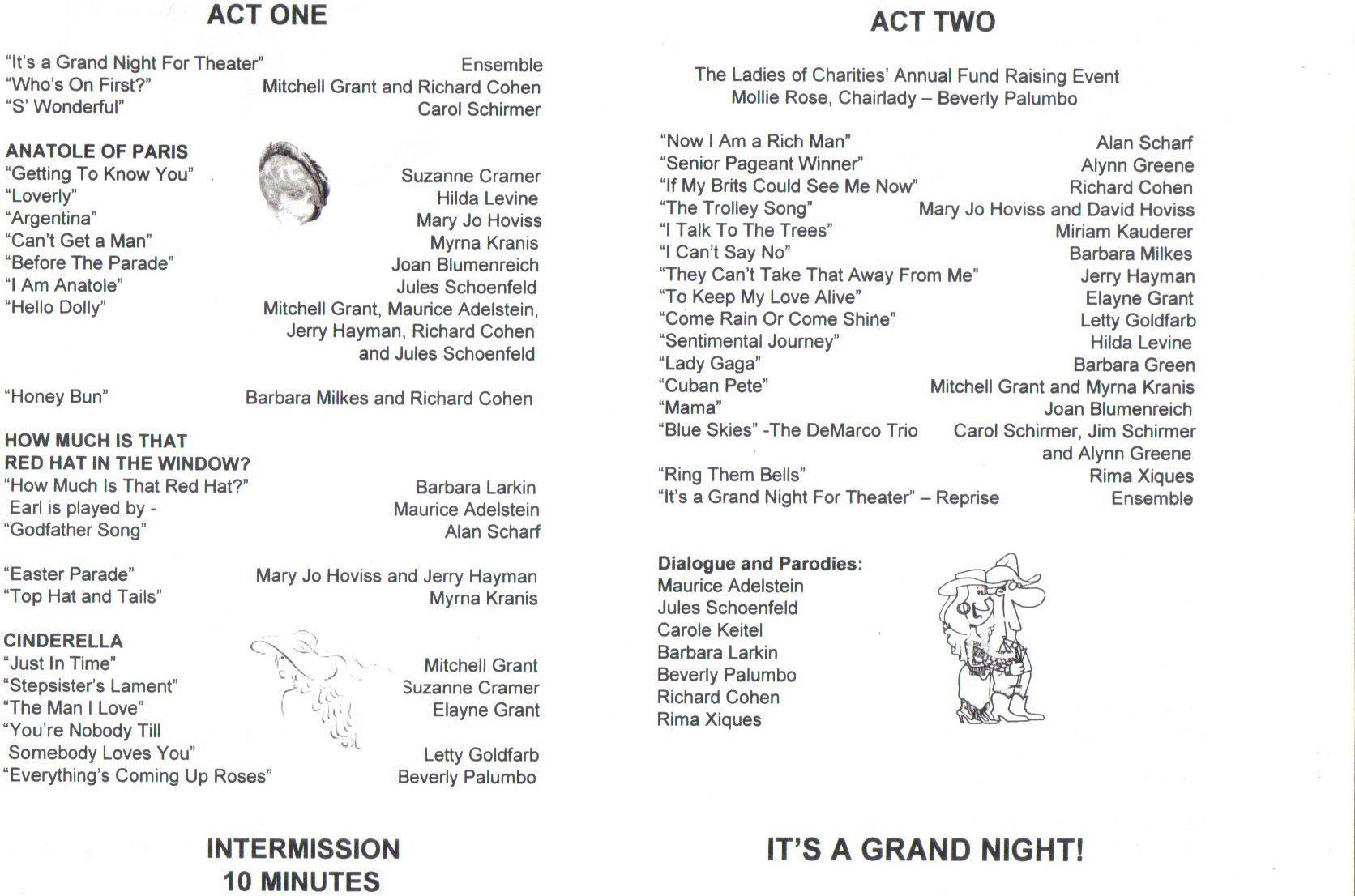 Our production of Hats On, Hats Off was directed by Beverly Palumbo



I wrote my scene, in which I played a drunk street lady who wnted to buy a red hat for $5.00. The hat cost $50.00, but a Fairy Godfather, played by Alan Scharf, gave the owner of the hat shop, played by Maurice Adelstein, an offer he could not refuse and I got my hat for $5.00. I sang a parody, "How Much Is That Red Hat In The Window" and Alan Scharf sang a parody on "The Godfather".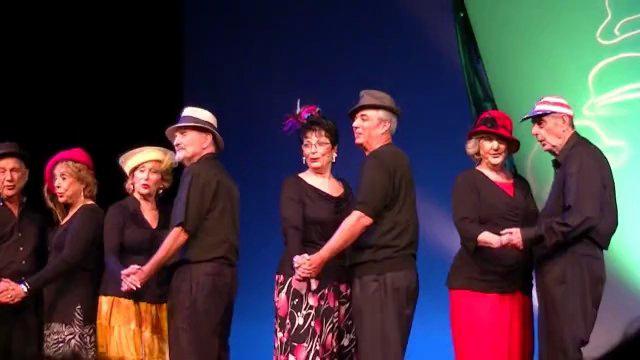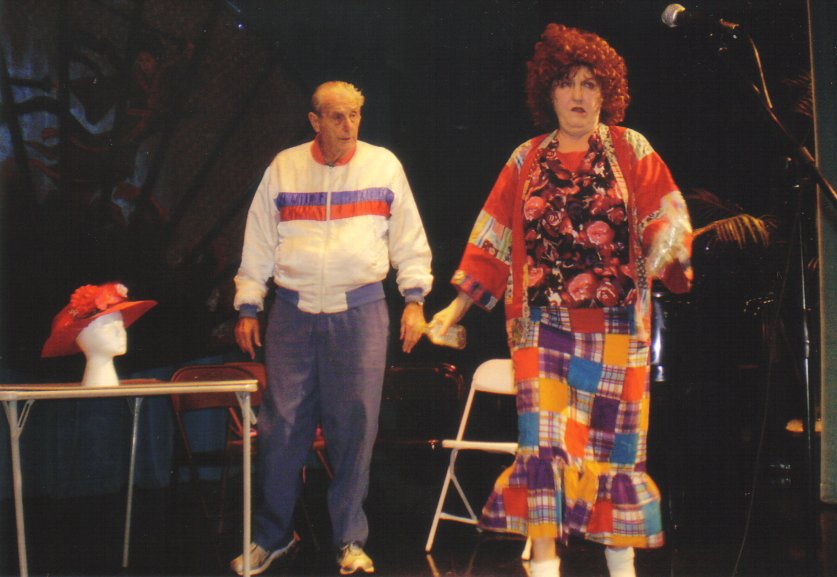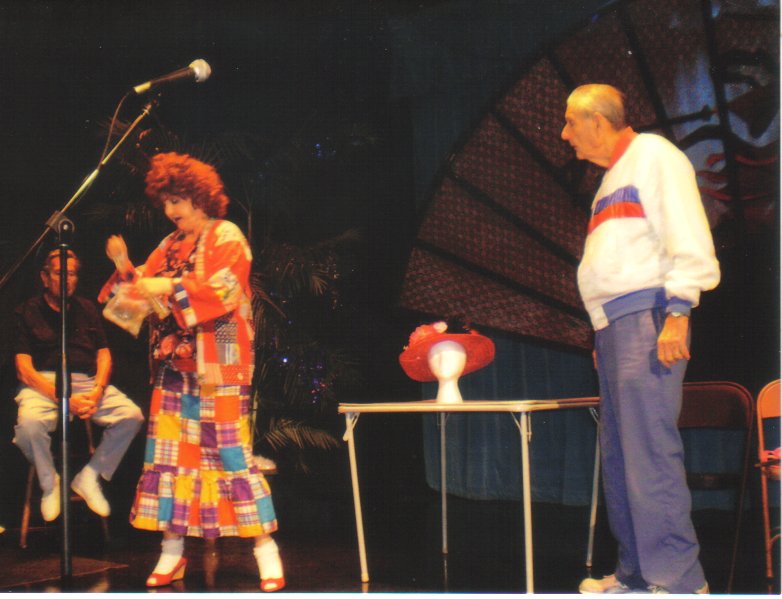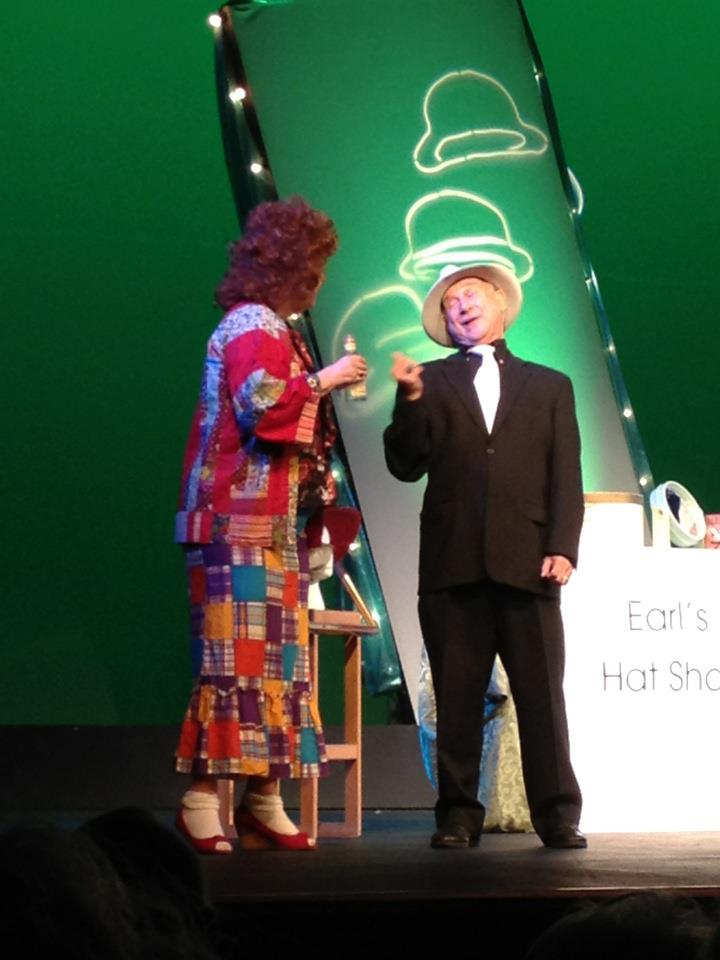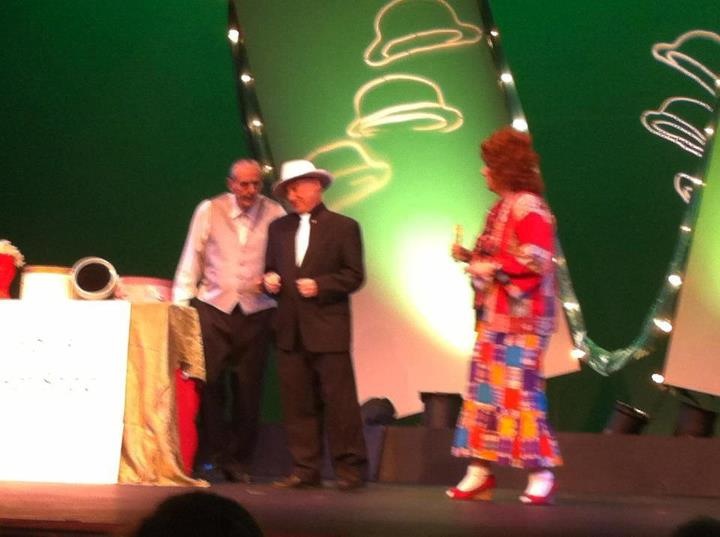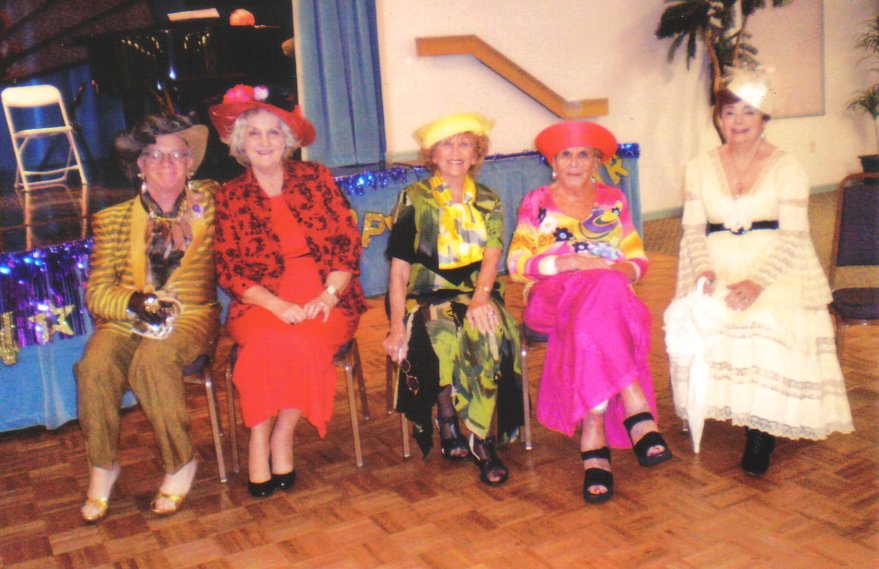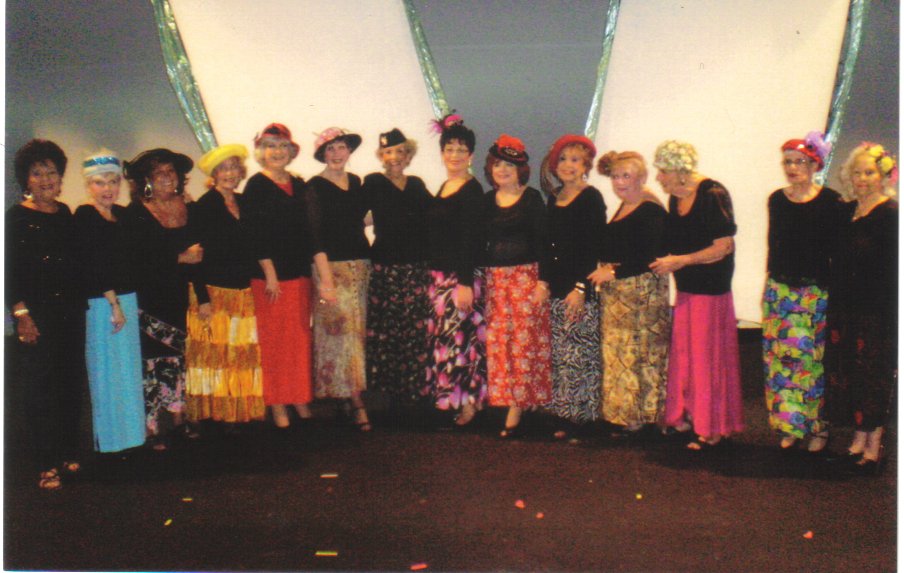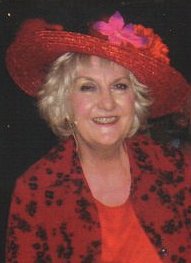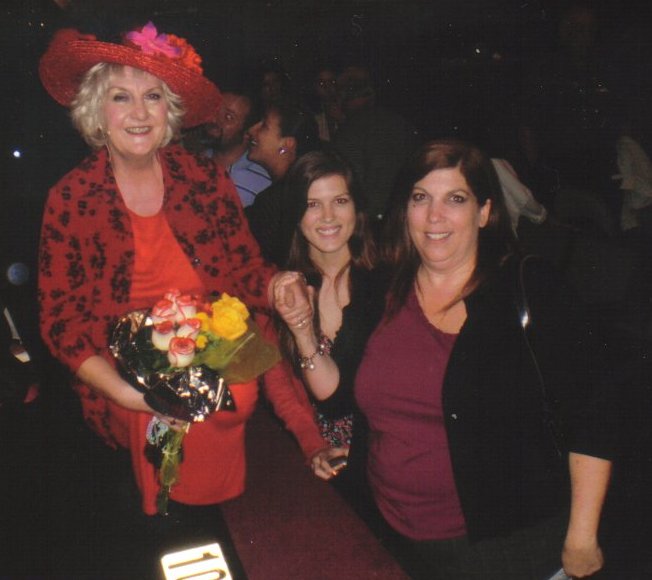 EVERYTHING AND THE KITCHEN SINK - March 7, 2013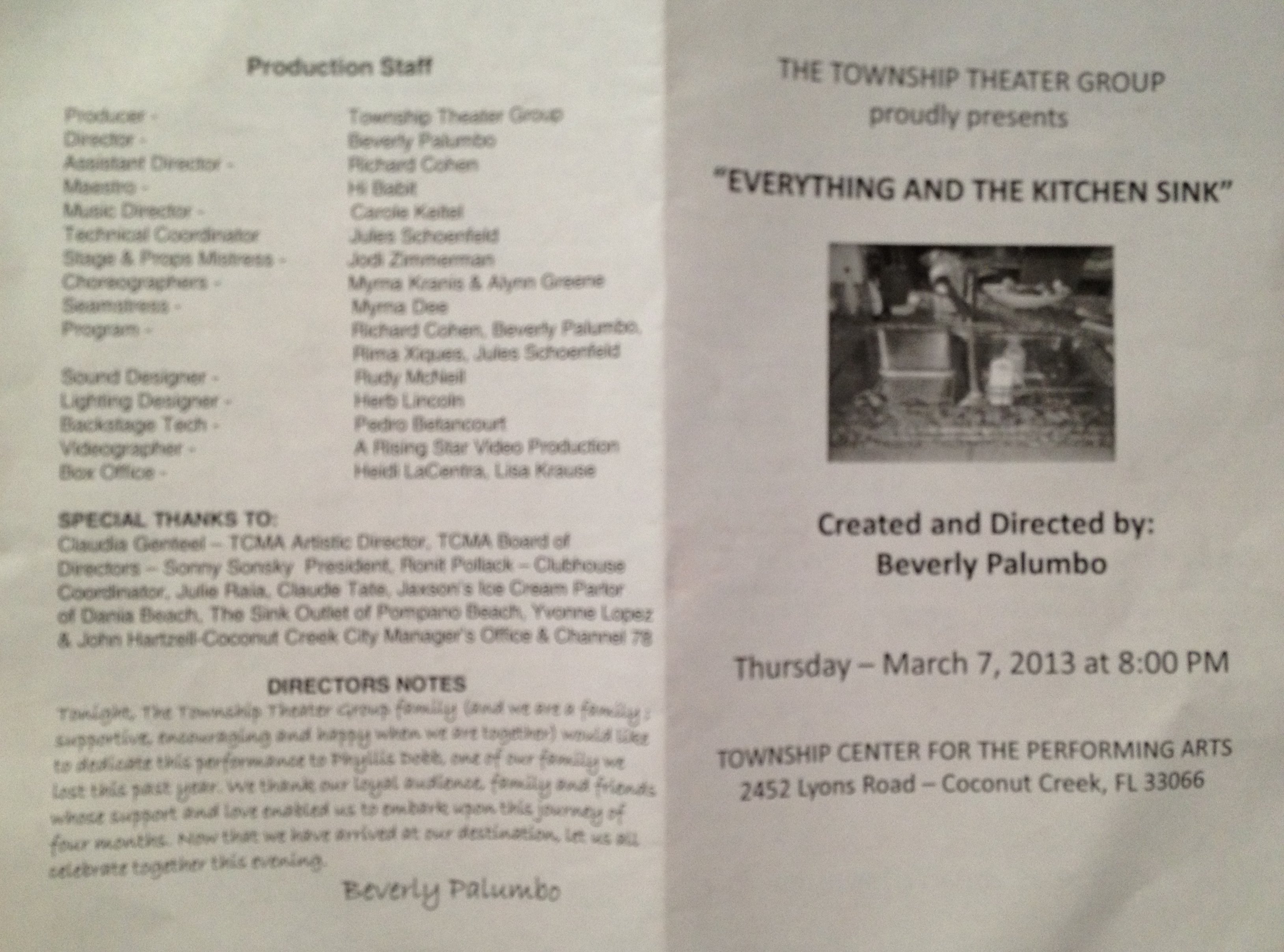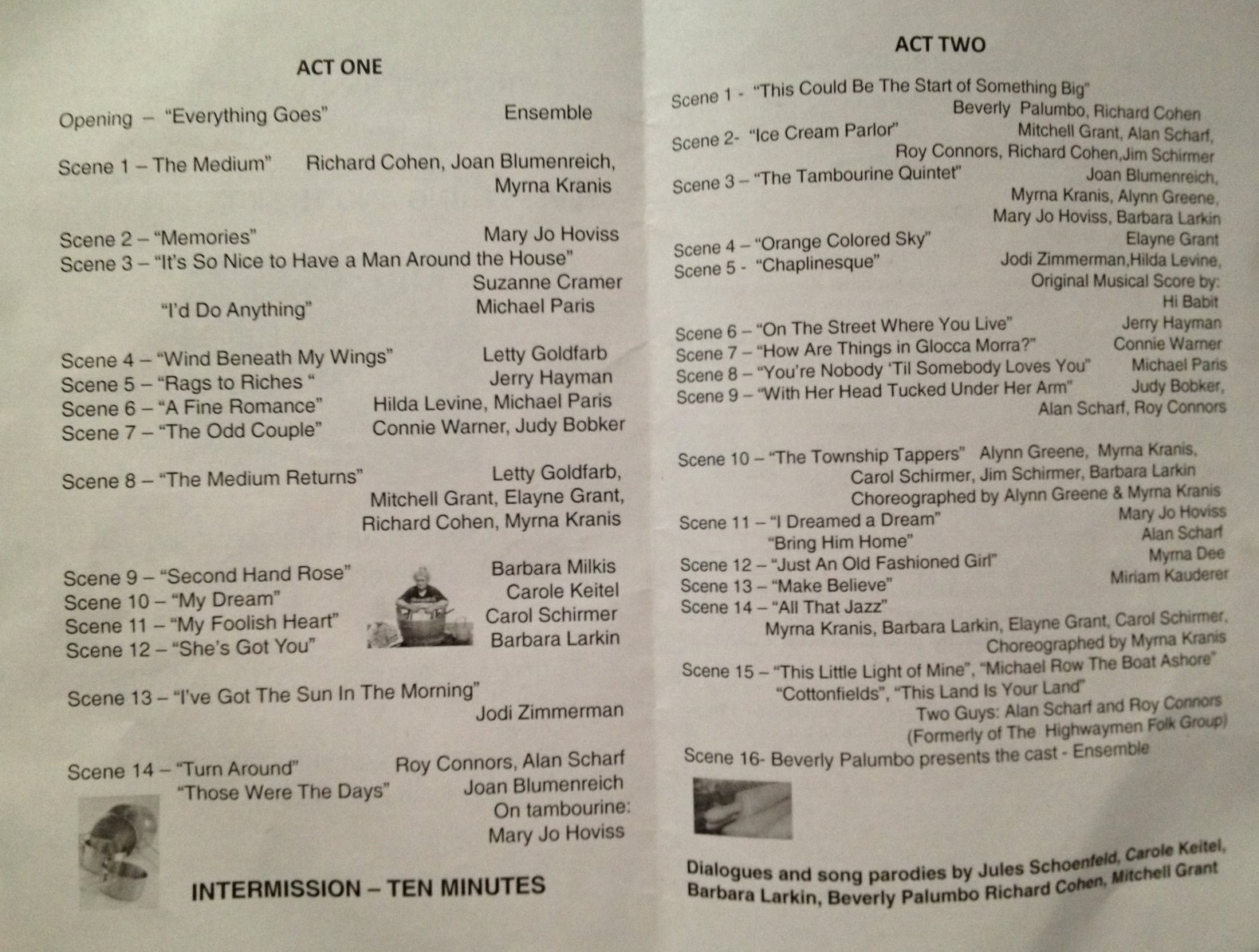 Our production of Everything And The Kitchen Sink was directed by Beverly Palumbo




I wrote the parody on the Medium 2 Scene but was not in that scene. I was, however in a couple of other scenes. I performed a parody lip-syncing to Patsy Cline's "She's Got You", where I pulled the items, named in the song, out of my bosom. I was one of the TownshipTambourine Ladies. We performed a fast-paced syncronated tambourine routine to "Put Another Nickel In The Nickelodeon". I got to perform a tap dance routine to "Sunny Side Of The Street". I think we were called the Township Tappers. Finally, I was one of the backup dancers to "All That Jazz", which was sung by Myrna Kranis.

There were a lot of other scenes and songs and everyone had fun putting on the show. The audience loved the show and many said it was our best show so far.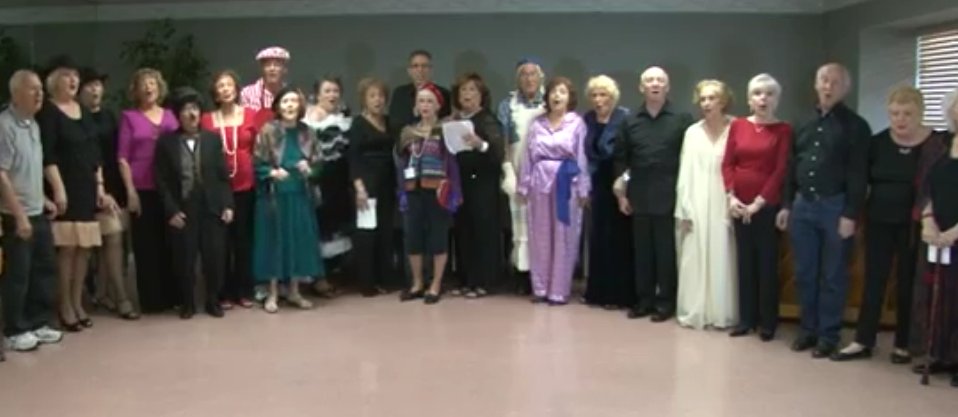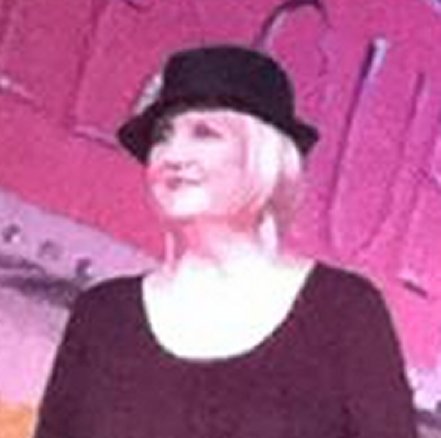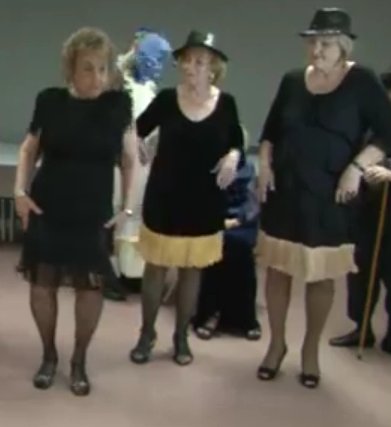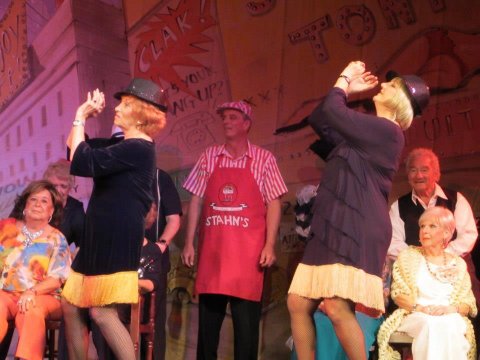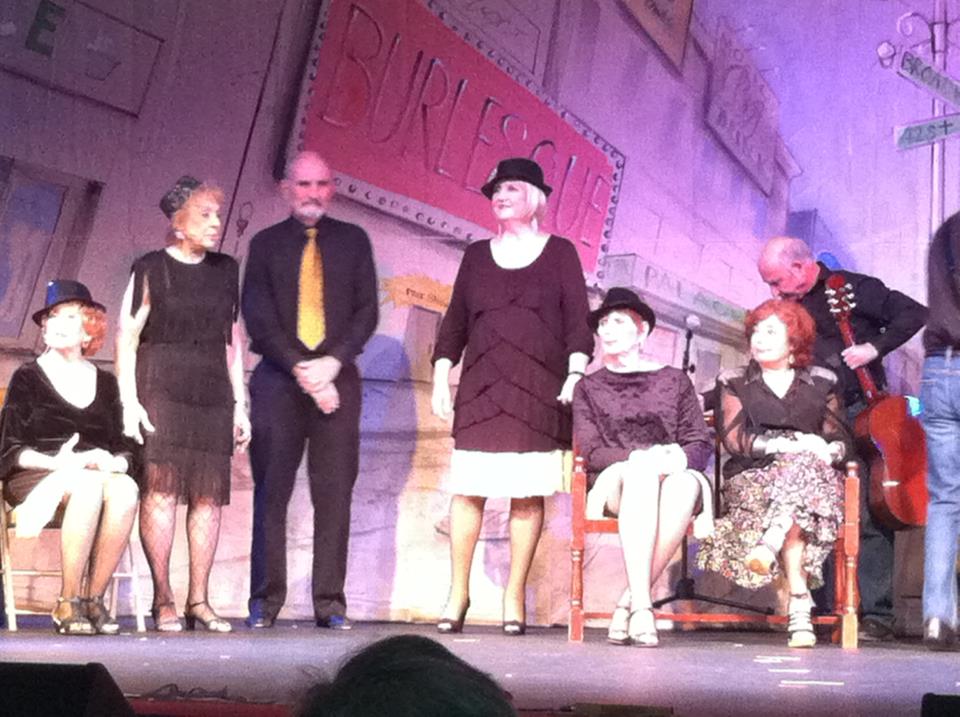 Click here to view streaming rehearsal video February 20, 2013
MEETINGS, WORKSHOPS, PARTIES



At our Open Mic night, I performed, as Lilly Tomlin's Ernestine, the Switchboard Operator, in a skit I wrote especially for the theater group, where her phone calls were to theater group members regarding issues pertaining to those members. The group got a kick out of my skit.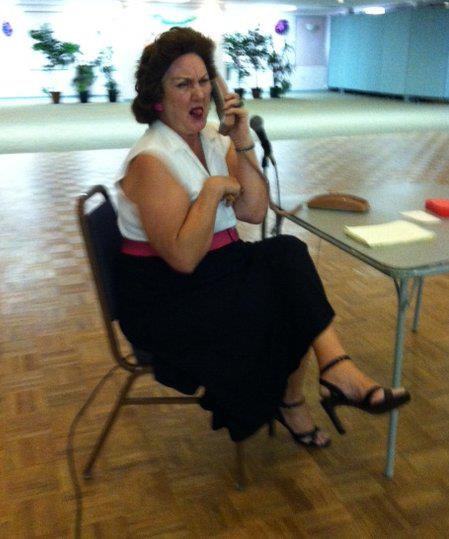 At another meeting, I played the role of Martha in a workshop exerpt from "The Children's Hour", Directed by Rima Xiques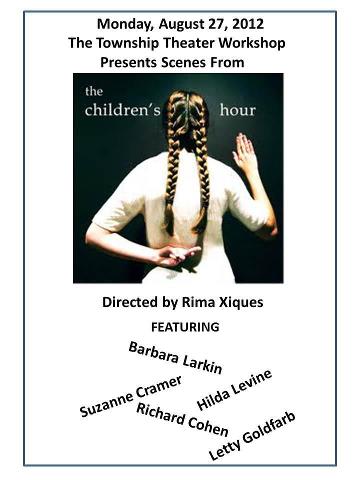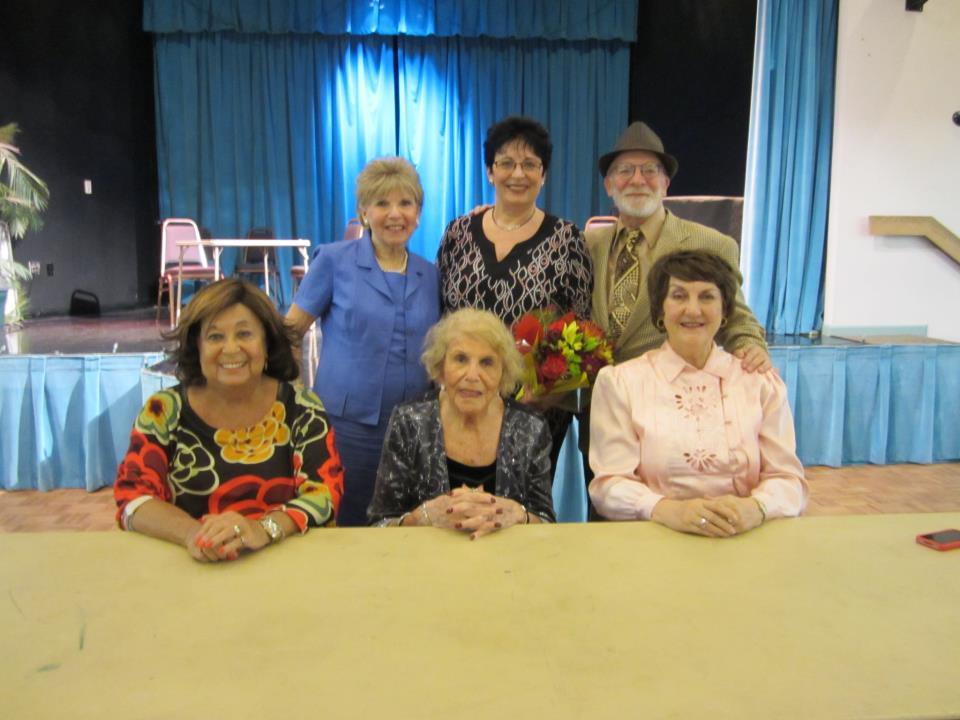 At one of our meetings, around Thanksgiving, each table had to write a skit and sing a song about a food item in a Thanksgiiving dinner which we pulled from a hat. Our table selected the turkey and sang a funny song about cooking the turkey.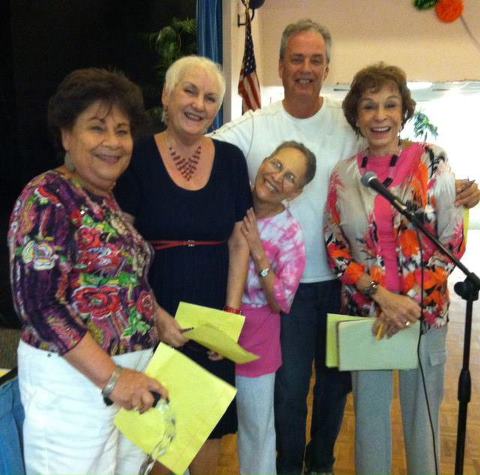 Here are some photos of me at various Holiday or Cast Parties.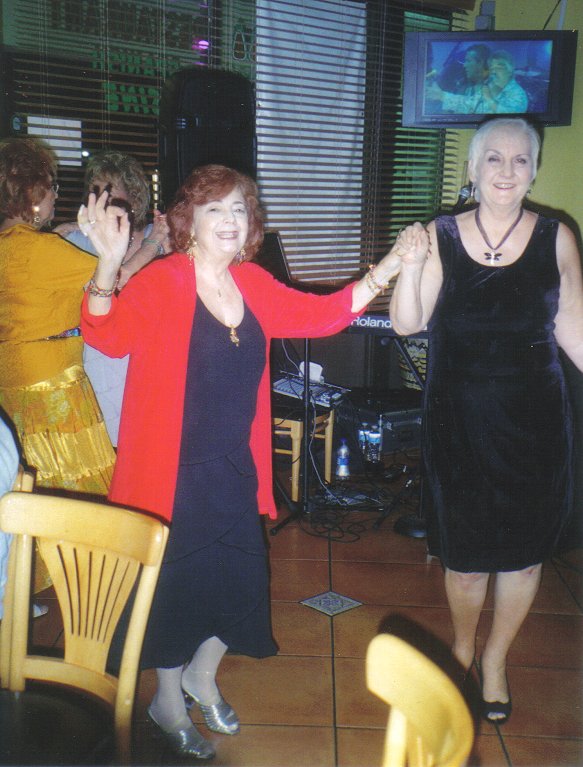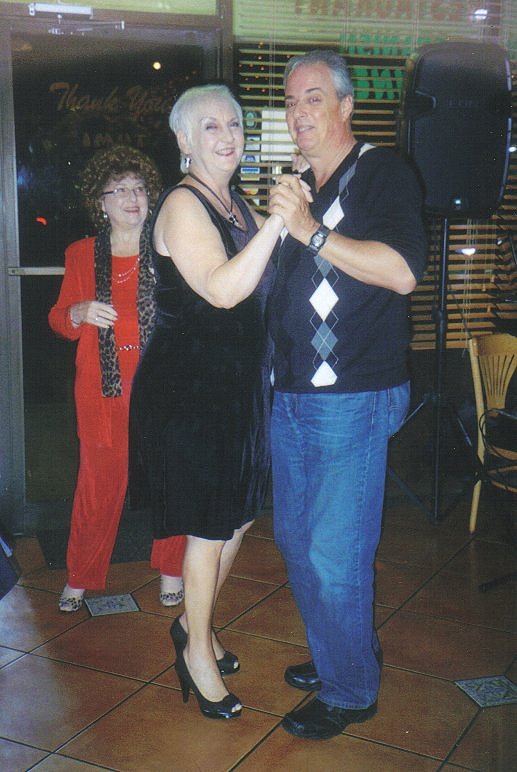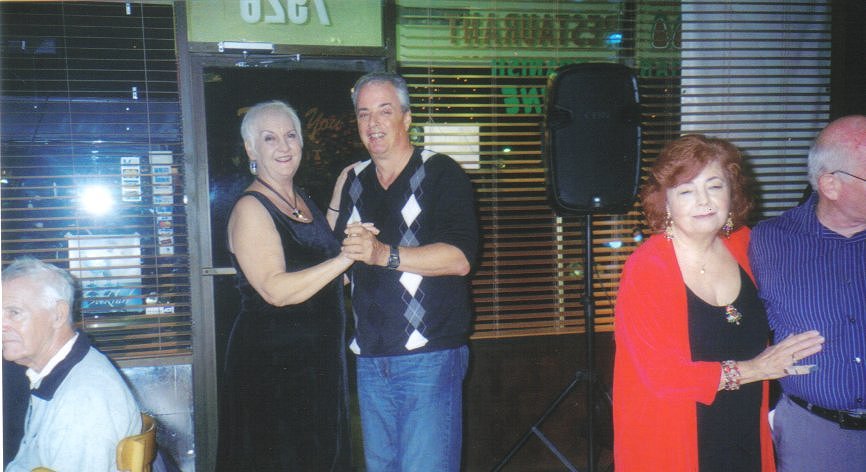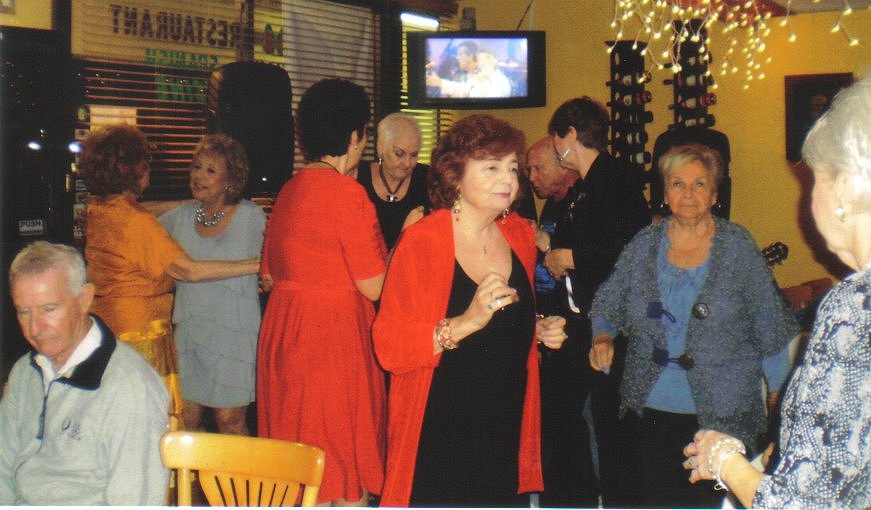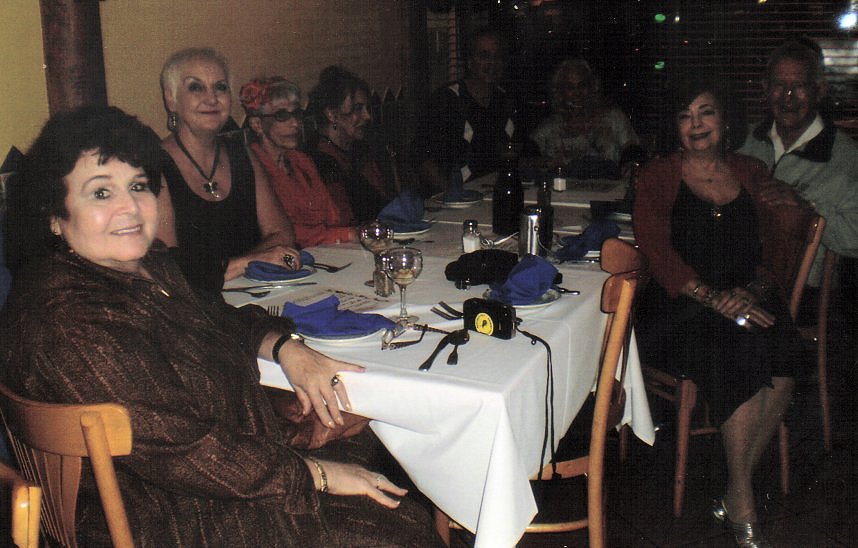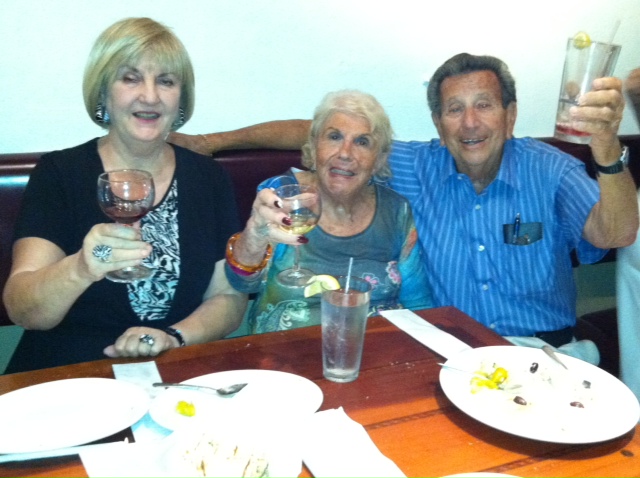 AS THE SHIP SAILS - March 6, 2014

This will be our show for 2014. It celebrates the 20th anniversary of the Township Theater Group.

As the Ship Sails will be directed by Beverly Palumbo


We are brainstorming skits and parodies and will be in rehearsal sometime in October 2013, for our performance on March 6, 2013.